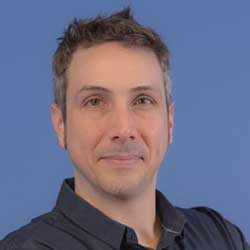 Benjamin Ninassi
Silver
Summary
Benjamin holds an engineering degree in modeling and scientific computing. He has built up a solid operational expertise in sustainable design of digital services. As a research engineer for more than fifteen years at INRIA, he held various positions of technical expertise, supervision and project management within the IT department and then within the Scientific Department of the institute. He has actively contributed to several projects with strong societal impacts (Fun MOOC, Class'Code, the Mooc about Environmental impacts of digital technologies, etc.).
As a contributor to the Green Software Foundation, the European Green Digital Coalition, the Institute for Sustainable IT (notably to the GR491), Ecoinfo (notably to the eco-design brochure), minum_eco (notably to the RGESN), he is an active participant in the French and international sustainable IT Ecosystem.
He is currently a manager in the "Sustainability & Technology" team of Accenture Technology France and takes part in the steering of sustainable digital transformations of organizations.
Explore LinkedIn Profile
Pedagogy
Company Pedagogy
School Pedagogy
Expertise areas
Server IT
Office IT
Datacenter IT
Hosting
Sustainable design
Other