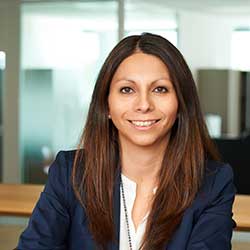 Caroline Vateau
Gold
Summary
Caroline Vateau is one of the national experts on sustainable IT (Green IT), she has been working for fifteen years to measure (life cycle analysis method) and reduce (ecodesign) the environmental impacts of digital technology (CIO, equipment, infrastructure, cloud, datacenter, services, etc.).
She participated in the construction of databases, standards and pilot operations.
#Ecodesign #Life Cycle Analysis #NégaOctet #GreenConcept #PCR numérique
Passionate about the alignment of ecological and digital transitions, she has published several white papers as part of her activities within the ecosystem (Green IT Alliance, France datacenter, Eurocloud…).
Today, as Sustainable IT Director at Capgemini Invent, she participates in the integration of these issues into digital transformation projects.
Explore LinkedIn Profile
Pedagogy
Company Pedagogy
School Pedagogy
Expertise areas
Server IT
Office IT
Datacenter IT
Cloud Service IT
Network IT
IoT / Home automation
Hosting
Sustainable design
Usages
Other