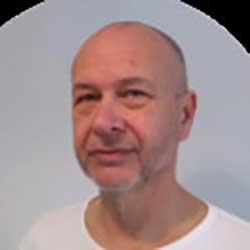 Summary
My professional journey has been oriented towards technology, systems and networks admin, to ensure rock solid IT operations.
Business processes, team management, as well as international and knowledge sharing quickly became obvious.
Since 1989, each single step of my career has always been spread over 5 to 7 years, the time required to build & deploy new and structuring activities. After that, it was time to look for a new challenge elsewhere.
Sustainable IT is not only another challenge for me, but an essential global issue, I think I can be helpful to deal with.
Explore LinkedIn Profile
Pedagogy
Company Pedagogy
School Pedagogy
Expertise areas
Server IT
Printing IT
Office IT
Datacenter IT
Cloud Service IT
Security IT
Network IT
Hosting
AI
Sustainable design
Data protection