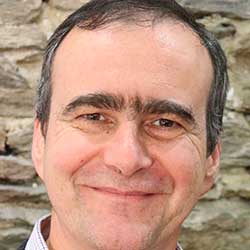 Franck Pramotton
Bronze
Summary
Digital Sufficiency Speaker (ENG/FR), Digital Collage Instructor.
Very good knowledge of Back End Infrastructures with a 30+ years experience with Sun/Oracle.
ICT are now facing the same reporting and carbon ceiling issues as the other industries.
I help you raise awareness within organizations, challenge the "More-IT-As-Business-As-Usual" roadmaps, highlight the new specific climate, sourcing, geostrategy, governance and investor reporting risks.
Explore LinkedIn Profile
Pedagogy
Expertise areas
Server IT
Datacenter IT
Cloud Service IT
Network IT
Sustainable design
Usages
Other