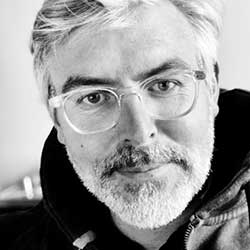 Guillaume Gallon
Gold
Summary
Guillaume is an IT Manager with broad experience in analysis, strategic alignment, design and implementation of IT architectures, experienced Enterprise Architect with strong focus on Innovation Management. Guillaume like to put his analytical skills, open-mindedness, and reactivity to good use in quality and sustainability demanding projects
Guillaume have requirements analysis skills to transform data into quantitative, influence people, facilitate consensus building, synthesize, and translate ideas into actionable requirements for more sobriety, efficiency, ethic, and inclusivity.
Guillaume like contribute to the discovery of the customer's business scenarios that are build a sustainable solution. Skills and appetence also to create useful models: convert the requirements and develop models of the solution components, enrich the models as necessary to fit all circumstances.
Guarantee the overall integrity and maintaining the vision for a sustainable IT perspective. Identify leverage opportunities, using building artifacts, and act as a liaison between functional groups to ensure that the leverage opportunities are realized.
Explore LinkedIn Profile
Pedagogy
Company Pedagogy
School Pedagogy
Expertise areas
Sustainable IT Label
Server IT
Office IT
Datacenter IT
IoT / Home automation
Hosting
Sustainable design
Data protection
Other