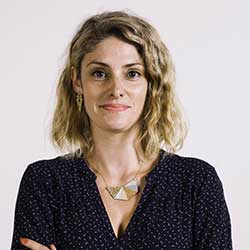 Jade Vincent
Silver
Summary
Consultant and co-founder of Rose Primaire communication agency.
She intervenes during the definition and implementation phase of Sustainable IT strategy linked to the Corporate Social Responsibility strategy of the organisation as well as the development of NR skills : developing awareness and training to design and manage sustainable IT services.
Furthermore, she accompanies organisations to build, value and activate their NR strategies through responsible communication in terms of messages but also by designing websites aiming accessibility and ecoconception.
Explore LinkedIn Profile
Pedagogy
Expertise areas
Sustainable IT Label
Other