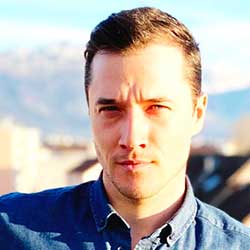 Simon Cardon
Bronze
Summary
Founder of Green Web, sustainable digital consulting and creation of sustainable digital solutions (Sustainable digital Consulting, Dynamic Carbon Measurement, eco-design, Green hosting), and of Digital Forest, French web hosting solution, ethical and low-carbon.
From dynamic carbon impact measurement (in real time), to alternative digital tools (collaborative, cloud, project management, etc.) sovereign and low-carbon, I support, as a consultant, companies and Cities in their transition to sustainable, sovereign and virtuous digital thanks to a 360 vision and holistic expertise in sustainable digital.
Type of services:
Conference, Workshop, Teaching (Awareness raising and animation of the business project)
Dynamic carbon impact measurement (in real time)
NR maturity analysis
Development of a sustainable digital strategy and action plan
Project management and monitoring
Support towards the Responsible Digital Label
Companies – Colleges – Cities – throughout France.
Explore LinkedIn Profile
Pedagogy
Company Pedagogy
School Pedagogy
Expertise areas
Server IT
Office IT
Datacenter IT
Cloud Service IT
Hosting
Sustainable design
Data protection
Ethics
Digital Marketing
Usages