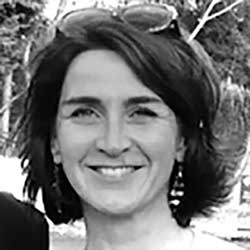 Stéphanie Le Brusq
Bronze
Summary
Project manager, change management consultant and pilot of my company's CSR commitments, I have been working on GreenIT since 2017, when I chose to write my research paper on the subject of "hidden impacts of digital".
I am certified "GreenIT" by the University of La Rochelle and also OPQuast certified (Web Quality Certification).
As the GreenIT referent for my company, I share my skills to support organizations in the various phases of their project: awareness raising, training, impact analysis, analysis for an eco-design project, measurement and analysis of the environmental impacts of the IT, analysis of GreenIT maturity, definition of the strategy and support in its deployment.
Looking forward to discussing how we can build a more responsible digital environment together!
Explore LinkedIn Profile
Pedagogy
Expertise areas
Sustainable design
Ethics
Other