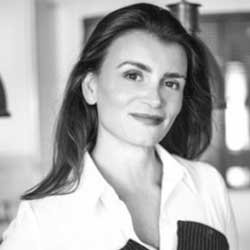 Sylvie Remangeon
Bronze
Summary
Trained in economic engineering and territorial policies, certified in Sustainable Finance and Digital Responsibility, I have been developing an expertise in Sustainable Development Strategy and Transformation for the past fifteen years.
Oriented "human centric", evaluation, impact measurement and performance "4P" (Purpose People Planet Prosperity), I act as a sherpa to support companies and organizations towards responsibility/sustainability.
I enlighten the decision and support the transformation through the steering of cross-cutting and complex projects, the emergence of pragmatic and positive solutions and the achievement of "SMART" objectives.
As a convinced and committed advisor, I put my energy, enthusiasm and pragmatism at the service of leaders and their companies' transformation.
Sustainability – Strategy – Transformation – CSR 360° – Sustainable Finance – ESG reporting
BCorp certification – ISO 26 000 – CDR (Corporate Digital Responsibility) Labelling
SDG Action Manager – SDGs – Agenda 2030
Explore LinkedIn Profile
Pedagogy
Expertise areas
Sustainable IT Label
Other