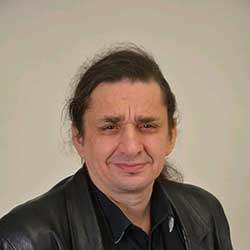 Xavier Prince
Silver
Summary
Architect & Sustainable IT Expert – Passionate about IT, I have focused my career on technical expertise and the desire to stay in the art of technologies and their uses.
This led me to positions as architects of System Information where I have always recommended the choice of the most suitable solution to meet the needs while respecting the client's constraints and promoting a Sustainable approach.
In parallel with these missions, I invest myself in the positions of heads of expertise units (Technical Department, Innovation Unit) in order to steer the work carried out by these units and to pass on my know-how while expanding it.
Explore LinkedIn Profile
Pedagogy
Company Pedagogy
School Pedagogy
Expertise areas
Server IT
Datacenter IT
Cloud Service IT
Security IT
Hosting
AI
Sustainable design
Accessibility
Data protection
Usages